Cargo Services
NETWORK - STATIONS & HUBS
We offer Cargo Services through accredited Freight Forwarders and from all the airports we operate with Lagos and Abuja as our main hubs. Our services currently cover nine stations including; Benin, Asaba, Port Harcourt, Calabar, Kano, Bauchi, Yola, Sokoto and Maiduguri. As our routes continue to evolve, you can rest assured we will provide seemless service to get your cargo to its destination.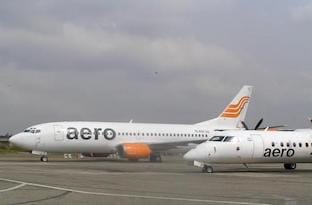 PRODUCT OFFERINGS
We offer good quality and reliable services at a competitive price. Our cargo solution offers you on-time airport-to-airport delivery.
Our product offering includes:
General Cargo
Cash movement
Courier Mails
Human Remains
Valuables
PetsLive Animals
Vaccine solutions
CARGO HANDLING PROCEDURES
Please note, shipment dimensions might be streamlined based on specific loading procedures.
We expect all packaged goods/units to conform with prescribed dimensions and weights as per our aircraft type;
B737 = 30 inches by 44 inches @ 50kg per piece
Dash-8 = 45 inches by 55 inches @ 30kg per piece
WHY CHOOSE AERO CARGO
Professionalism
Reliability
Care
Affordability
To learn more about moving your cargo with us, please contact any of our dedicated staff via the e-mail address below to answer your questions about booking your shipments, billing inquiries and more aero.cargoservices@ACN.Aero