Ceo Moment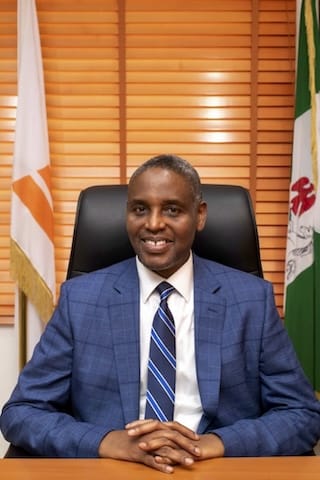 Message from Captain Ado Sanusi, our CEO
On behalf of the Aero Contractors family across the country, welcome and thank you for trusting us with your flying experience. From our base in the heart of Lagos, to our facilities across the country, our over 600 devoted members are busy doing what they do best - providing care, comfort and convenience to travelers.
I have had the privilege of building my career in the aviation industry and I am humbled to once again have the opportunity to step into the role of the CEO of Aero Contractors, especially at such a challenging yet exciting time for travel.
The past couple of months have brought lots of changes and that comes with a wide range of opportunities to serve you better. We owe it to you to make your trips as memorable as ever and we take that responsibility with all seriousness. Whether you are one of our loyal customers who have stood by us through the decades or you are considering Aero for the first time, you will find a more comfortable and memorable travel experience.
The Aero Contractors team is committed to maintaining our safety standards in and through the New Year, with an expanded fleet of aircraft, a well-resourced MRO (Maintenance, repair and overhaul) facility, dedicated & committed staff, all pivotal parts of running a reliable and safe operation.
From deploying enhanced self-service functionality to the introduction of attractive fares across all our routes, we will continue to take every opportunity to make travel more convenient and pleasurable.
You are the reason we fly.
Thank you for giving us the privilege to take charge of all your travel.
We look forward to welcoming you on board soon.